---
---
---
---
Mabel Katz on Heart of All Women – Together we WILL change the world · June 2017
---
Mabel katz. Who am i?. SPAIN, 2017
---
Desiree Today with MabelKatz, shares The Easiest Way to Confidence & Peace. February 2017
---
Interview in Hungary in Metime · October 2016
---
Como criar hijos felices con Ho'oponopono Entrevista a Mabel en Organización Kadima.
---
Would you like to know how to raise happy kids with Ho'oponopono?
English Subtitules –  2016. – Mabel was interviewed by Niños de Ahora.

---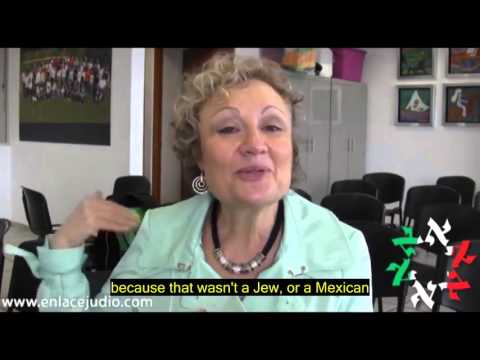 Ho'oponopono. Mabel Katz is interviewed by Enlace Judío at Kadima Organization in Mexico Mexico, March 2016.
---
What is right and perfect for us? Serbia, March 2016.
---

Karen Berg interviews Mabel Katz and they talk about Peace and the importance of joining forces.. February 2016
---
Weekly Show in Humanitarian Radio with Tony Saint Tone & Janie Boisclair Interview about Ho'oponopono, practice of problem solving for achieving peace, clarity of purpose and living more effectively. February 2016
---
Ho'oponopono and World Peace
Interview with Mabel Katz, Public Peace Prize Laureate as Peace Weaver.
February 2015 
---
Interview with the Peace Ambassador Mabel Katz in Budapest – www.life.hu.
---

Mabel Katz & Ismael Cala – Ho'oponopono – CNN – Part1.– May, 2014
---

Mabel Katz & Ismael Cala – Ho'oponopono – CNN – Part2. – May, 2014
---

Interview with Mabel Katz in CNN Latino, Los Angeles. – October, 2013
---

Mabel Katz is interviewed for the " No Limits " program by Elizabeth Espinoza CNN. – January, 2014
---

Hawaiian ancient art called Ho'oponopono. Mabel in Sin Limites , CNN Latino ..– July, 2013
---
Mabel Katz is interviewed by José Hernandez High School Students. – Buenos Aires, Argentina
---
 Mabel Katz in Radio Program ' La Reintegración, el Camino hacia la Paz'. – Bogotá, Colombia
---
 Ho'oponopono: The Easiest Way to Live. Mabel from Tel Aviv, Israel. Esperanza Argentina Radio. Argentina – May 19, 2014 
---
Interview with Mabel Katz.
Interview with Mabel Katz about Ho'oponopono, Zero Frequency® and The Peace project.Hungary – November 7th, 2013
---
Pathways to Paradise, Order of St. John, Hawaii Priory – 2012. –
---
In Spanish – Radio Interview with Mabel Katz.
The Easiest Way to Live
Señal Informativa – Canal 44. Guadalajara, Mexico – March 12, 2014 
---
In Spanish – Article: Cómo tener Paz Interior – Ho'oponopono – Mabel Katz
Click HERE  to watch the interview
Dentro de Mí. Switzerland, February 2014